Sunglasses are so much more than a fashion accessory!
All our sunglasses have the highest UV protection as it's important to protect your eyes from the sun's rays. Whilst we know that UV can damage your skin did you know that it can also cause long term damage to your eyes? So whilst your sunglasses not only look good they are also doing an important job in protecting your eyes from these harmful UV rays.
We stock a wide range of designer sunglasses including Maui Jim, Joules, Gant, Guess and Wolf Eyewear.
And, many of the designer frames we stock are suitable for prescription 'sunspec' lenses.
Maui Jim Sunglasses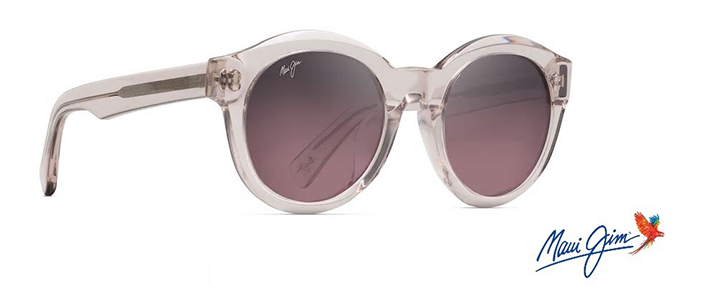 We now stock the latest range of Maui Jim sunglasses.
They are made in Hawaii, and can be manufactured with a single vision prescription or a varifocal lens. Their clarity and colour definition allows the wearer a comfortable, 3D contrast, whether driving, walking or riding the waves. They are made up of eight layers to combat ultra-violet, infra-red and disabling glare, providing eye protection in all circumstances.
The frame styles are diverse, light and fashionable; allowing a wraparound, distortion-reduced view, in rimless styles, plastics and lightweight metal frames. They can also be purchased as an off-the-peg reading lens, with no prescription in the main lens to allow the wearer to play golf and mark a score card; read a book while looking up to watch beach and poolside activities; and allow many other multi-tasking pastimes in the visual comfort of sun protection.
The tint choices available are four neutral shades in glass lenses, and two colours in lightweight polycarbonate.